So you have decided you want the adventure of a lifetime and you want to come to Botswana and do your very own 4x4Safari. Fantastic! You have so many choices and so many different places to go and see, but where do you begin? And how do you know where best to go?
Some people have very clear ideas about where they want to go and what they want to see on their 4×4 safari, but others, most people in fact, come to Botswana with a simple desire to be in the bush and experience the African wildlife. For those people, the prospect of mapping out a special itinerary can be quite daunting, even with a helpful tour agent's advice. And of course there are also the costs involved.
Travel Adventures Botswana however has resolved this issue by offering 2 pre-structured and pre-costed 4×4 safari itineraries that guarantee you will see all the best sites Botswana has to offer without you having to worry to much about planning the next point on your trip.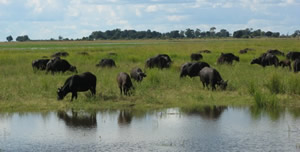 The Travel Adventures Botswana Elephant Route is a 10 day 4×4 safari starting in Kasane and ending in Maun. The Elephant Route takes you through the heart of Chobe National Park and Moremi Game Reserve,giving you the full game viewing experience before you are deposited safely in Maun.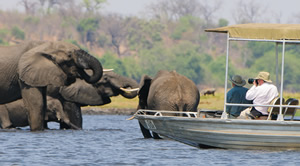 If however this is simply not enough time for you, there are 2 Elephant Route 4×4 safari extensions available too. The 1st is a 5 day extension which takes you passed Maun and onto Kubu Island, the Mkgadikgadi pans and Khumaga before looping back round to Maun. Extension 2 is an extra 3 day package that takes you into the Game Reserve and through Khumaga before ending in Maun.
So for the intrepid 4×4 safari holiday maker, who would prefer a preordained route, Travel Adventure Botswana's Elephant Route is the one for you. For more information you can have a look at the Elephant Route page, and if you have made up your mind already, you can book your 4×4 Safari with Travel Adventures Botswana here.