We are delighted to showcase some of the new photographs from the latest photo shoot at Ghoha Hills Savuti Lodge!
For your information, we have also attached The Ghoha Hills activity Guide. Please note that this can be accessed from this link.
/za_members/12338/ftp/animations/Ghoha_Hills_–_Activity_Guide_and_Explanation.pdf
About Ghoha Hills
Ghoha Hills Savuti lodge is an independently owned and run lodge which combines perfectly with lodges in the Okavango Delta and lodges on the Chobe river to give guests amazing insight into the different ecosystems in Botswana.
Ghoha Hills Savuti Lodge aims to provide discerning travellers to Botswana with a unique, first class safari experience in an eco-friendly and eco-sensitive environment.
The lodge is situated high up on the Ghoha Hills, with spectacular views of the surrounding bush. The views are unique and awe inspiring, particularly due to the fact that Botswana is such a flat country. The stars feel closer and more pronounced, stretching from horizon to horizon. The main area in the lodge has a thatched roof which helps the lodge blend into the surrounding hillside.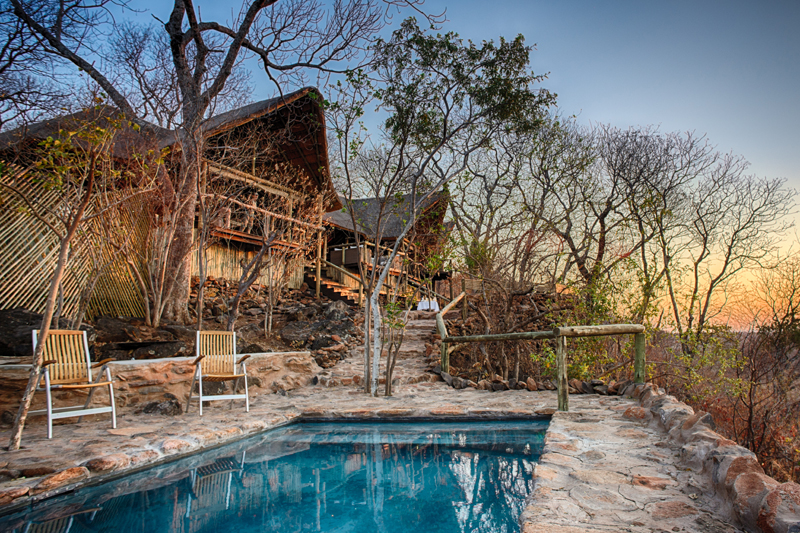 This Safari Lodge accommodation in Chobe is approximately 150km south west of Kasane and 230km north east of Maun. The lodge comprises of 9 twin bedded and 2 family luxury canvas suites housed on raised wooden decks on the ledges of Ghoha Hills offering a great view of the surrounding landscape and the water hole at the at the edge of the hill from the private decks. Luxury appointed en-suite bathrooms and dressing areas are a feature of the Lodge.
The thatched main area of the Ghoha Hills Savuti lodge accommodation includes a dining area, bar and curio shop.
Ghoha Hills is a must see before the Zimbabwe experience of The Victoria Falls, Kasane and the Chobe National Park with its abundance of wild and plains game. This luxury hide-away is also perfect as a stopover en-route to or from the Okavango Delta. Ghoha Hills Savuti Lodge offers luxury, tranquility and peacefulness whilst viewing, watching and enjoying magnificent game, prolific birdlife.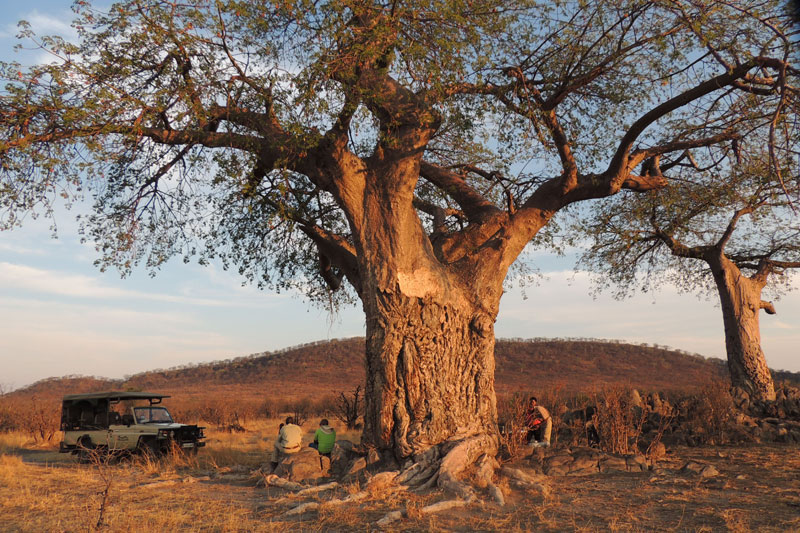 The entire lodge accommodation in Chobe runs purely on "green", solar energy. Our solar panels and massive battery room ensure that hundreds of lights, lamps and lanterns light up the Savuti bush like a wonderland, drawing you from miles away and welcoming you back 'home' after your night excursions.