Great tip to keep warm in the coming winter months. Warm a rock and put it in a sock. Place it in your sleeping bag to keep your feet nice and toasty.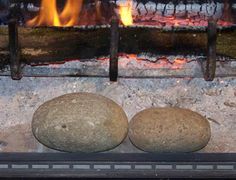 Drying your dishes while on your self drive safari by using a mesh laundry bag….brilliant!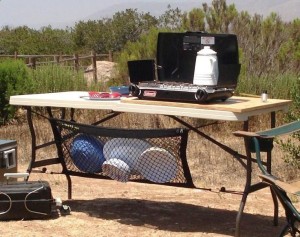 Retro Camping Recipe: Campers' Coffee Cake using a packaged muffin mix, 2 disposable foil pie pans, & clothes pins!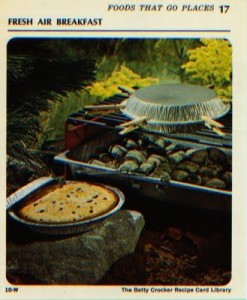 Great Camping tip for fresh salad in a jar…. As long as the dressing and lettuce do not touch in the jar, they can be made 5 days in advance while staying fresh with the lid screwed tight.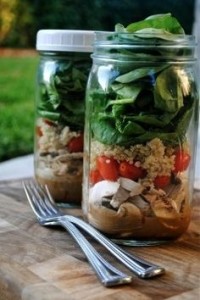 Easy Campfire lighters / Campfire starters. Take a vege peeler and shave thin pieces of wood off a stick and use to start your camp fire!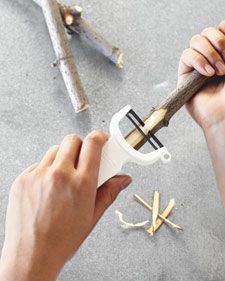 Great way to cook on an open campfire – hassle free and no dishes.